Special Events
Golden Card Celebration Event 13th December 2017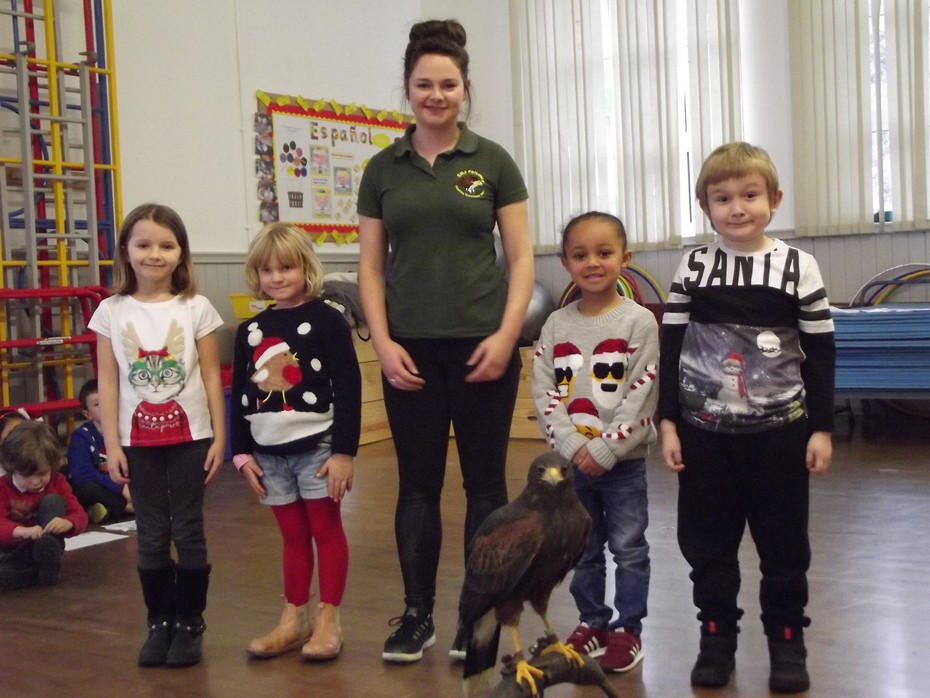 Fifty children were rewarded for their good behaviour and hard work with a visit from Dusty the African spotted eagle owl and Oslo the Harris hawk from the Falconry for Schools programme. The birds and handler Rhiannon Cowling were invited into school on 13th December as part of a golden card celebration day and children had lots of fun handling Dusty and Oslo. This is the link if you would like to read the article about our day.
ww.countryside-alliance.org
The article was also published in the Sheffield Star, please use the link below to read it.
https://www.thestar.co.uk/news/education/sheffield-school-pupils-have-a-real-hoot-1-8910459